A word from the CEO: Welcome to Intrum 100 years
In 1923, Intrum was founded as Justitia Upplysningsbyrå in Sweden. Today's Intrum Group works across Europe and draws on a legacy that is actually even older. It's a history of ensuring that companies get paid while helping their customers become debt-free. It's a heritage to build on as we help our clients and customers build a sound economy – for another 100 years, at least.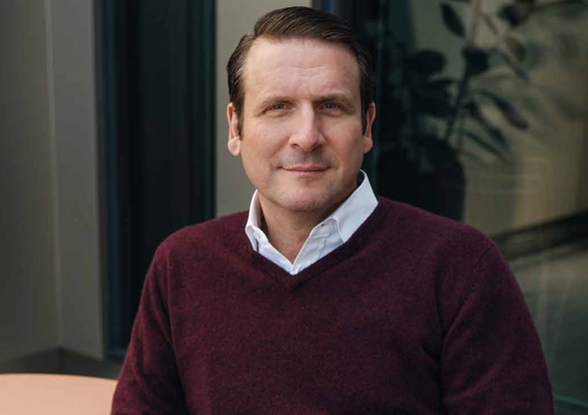 In 1923, Intrum was founded as Justitia Upplysningsbyrå and operated only in Sweden. Today, Intrum Group covers all of Europe, built through mergers and partnerships, and draws on a heritage that is partly even deeper and longer. For instance, Norway's Lindorff, which we merged with in 2017, was founded in 1898 and celebrates 125 years this year.
We take the centennial of Intrum's founding as an opportunity to recognise our Group's combined heritage and also to reflect on 100 years of industry development. As the European market leader with a strong legacy to draw from, we have a responsibility to reflect on our industrial history and are in a better position than any other company to provide such an overview. This is why we have created this anniversary magazine.
As an industry, we are far from the days when debt collection could mean putting people in prison. Since then, our industry has gone through nothing short of a revolution. The credit solutions that Intrum offers today build on helping people become debt-free, working empathetically and in a solutions-oriented manner to the benefit of both consumers and clients
In 2022 alone, more than 4 million customers across Europe became debt free with Intrum. As Intrum's CEO, I take great pride in the important role all of us at Intrum play in ensuring that the financial economy and our industry continues to develop in a sustainable manner, working from our core values: ethics, empathy, solutions, and dedica- tion. We wouldn't be where we are today without our highly competent and dedicated workforce, who are highly motivated by the important role we play as evidenced by both a strong employee engagement index and culture index.
In 2022 alone, more than 4 million customers across Europe became debt free with Intrum
Andrés Rubio, President and CEO
This is also why, looking forward, I can see opportunities for further commercial and organi- sational development. We are currently transforming Intrum, creating a model that balances global developments with local needs, leveraging the benefits of centralisation while still empowe- ring our local teams who every day interact with our clients and customers. In addition, we are leading our industry's utilisation of leading-edge technologies to better serve our clients and customers. This balanced business model and our technological focus will allow us to be even more flexible in adapting to a world that is constantly evolving. In such a world, our social impact will only grow in importance.
Our first 100 years have given us a heritage of continuous development that will continue to propel us forward.