A word from Intrum's Nordic MD's: The paradox of the pandemic
Our Nordic Managing Directors share their reflections of the findings from our newly launched Nordic Debt Collection Analysis 2021.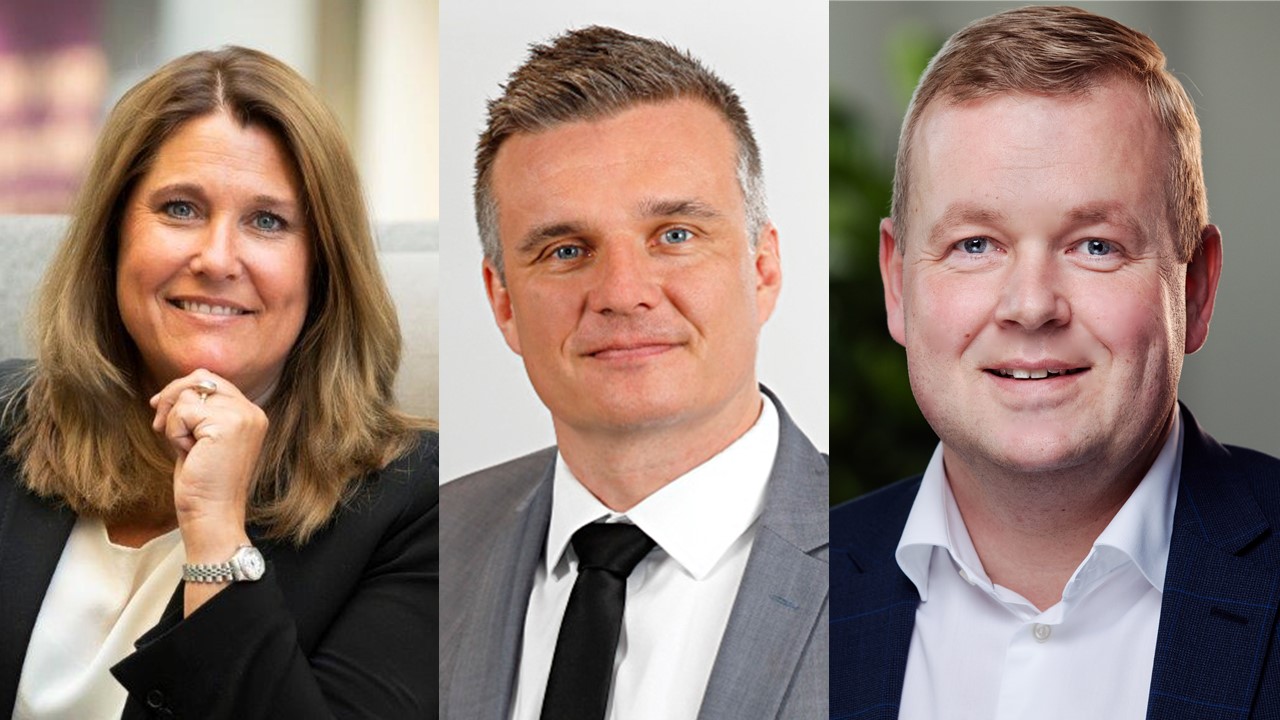 One year into the pandemic, it is an understatement to say that the outbreak of the virus has changed everyday life for all of us. The financial consequences of Covid-19 are vast and will have long-term implications for individuals, businesses and society. The majority of the Nordic workforce have kept their job, but reduced their spending during the pandemic. It is therefore a paradox that the worst recession in a century has left a majority of households with a more sound economy.
Covid-19 has accelerated the economic inequality
One of the clear trends in the data of this year's first Nordic Debt Collection Analysis, also seen in external surveys conducted by Intrum during the past year, is that the economic implications of the pandemic have accelerated financial differences between consumer groups.
Restrictions to economic activity and consumption due to pandemic measures are reducing debt collection cases, aided by creditor forbearance. However, many households' income levels have fallen permanently, increasing their vulnerability in the long term.
Tommi Sova, Managing Director Intrum Finland
Individuals with lower incomes tend to have been more affected by income losses and unemployment, as a result of the restrictions. On the other hand, consumers with who have been able to keep their jobs and work from home have found themselves having better financial margins than before the outbreak of the pandemic.
In higher-income groups, restrictions on the possibility to consume have resulted in increased savings rates. Home owners have also seen rising value of their properties, following low interest rates and a housing market where having more space to live in is valued higher than before.
Altogether, this has accelerated differences between groups with a stronger respectively weaker position on the labour market, as well as the insiders and outsiders on the real estate market.
Despite an increase in youth unemployment, younger consumers seem to have weathered the pandemic storm. Their ability to adjust costs and reduced opportunities to spend money have resulted in a lower level of defaults.
Siv Hjellegjerde Martinsen Managing Director Lindorff Norway and Intrum Sweden
Changing behaviours among both consumers and creditors renders less debt collection cases
Key drivers behind the decrease in short-term credit losses include changing consumption patterns, payment holidays and moratoria's from credit providers, as well as extensive governmental economic policy responses
The number of debt collection cases fell almost immediately after the pandemic hit the Nordic region. It seems contradictive that payment problems decrease simultaneously with a rapid drop in economic activity and increase in unemployment rates, as credit losses tend to increase when the economy shrinks.
Danish households are benefiting from previous financial consolidation and most have kept their income during the pandemic. Debt collection cases remain low, however increased inequality is a concern, with job losses heavily skewed towards those on low incomes.
Jens Hjortflod Managing Director Intrum Denmark
A sound economy is more important than ever
The future is uncertain and strongly depends on the development of the pandemic. But sooner or later, everyday life in the Nordic countries will gradually return a new normal. When restrictions are lifted, it will be an important task to help those most financially affected by the pandemic. One thing is clear – what we at Intrum call a sound economy, with personal finances in balance, will be more important than ever.
Siv Hjellegjerde Martinsen
Managing Director Lindorff Norway and Intrum Sweden
Jens Hjortflod
Managing Director Intrum Denmark
Tommi Sova
Managing Director Intrum Finland