Enjoying a summer break without breaking the bank
The summer holidays are coming, but travelling to faraway shores can be expensive, and for some people a vacation is a source of further stress. Our report show many Europeans taking loans to pay for their holidays.
Borrowing money to fund a trip can lead to financial worries in the form of monthly repayments at rates that often cost more than the outright cost of a holiday. It's a financial commitment that lingers long after the suitcases and sun creams have been packed away for another year.
Intrum's most recent European Consumer Payment Report, an analysis of payment behaviour based on a survey of 24,000 people throughout Europe, found that 16 per cent of respondents agreed with the statement: 'I think it is okay to finance a vacation trip with a payment plan, on credit, or using borrowed money.'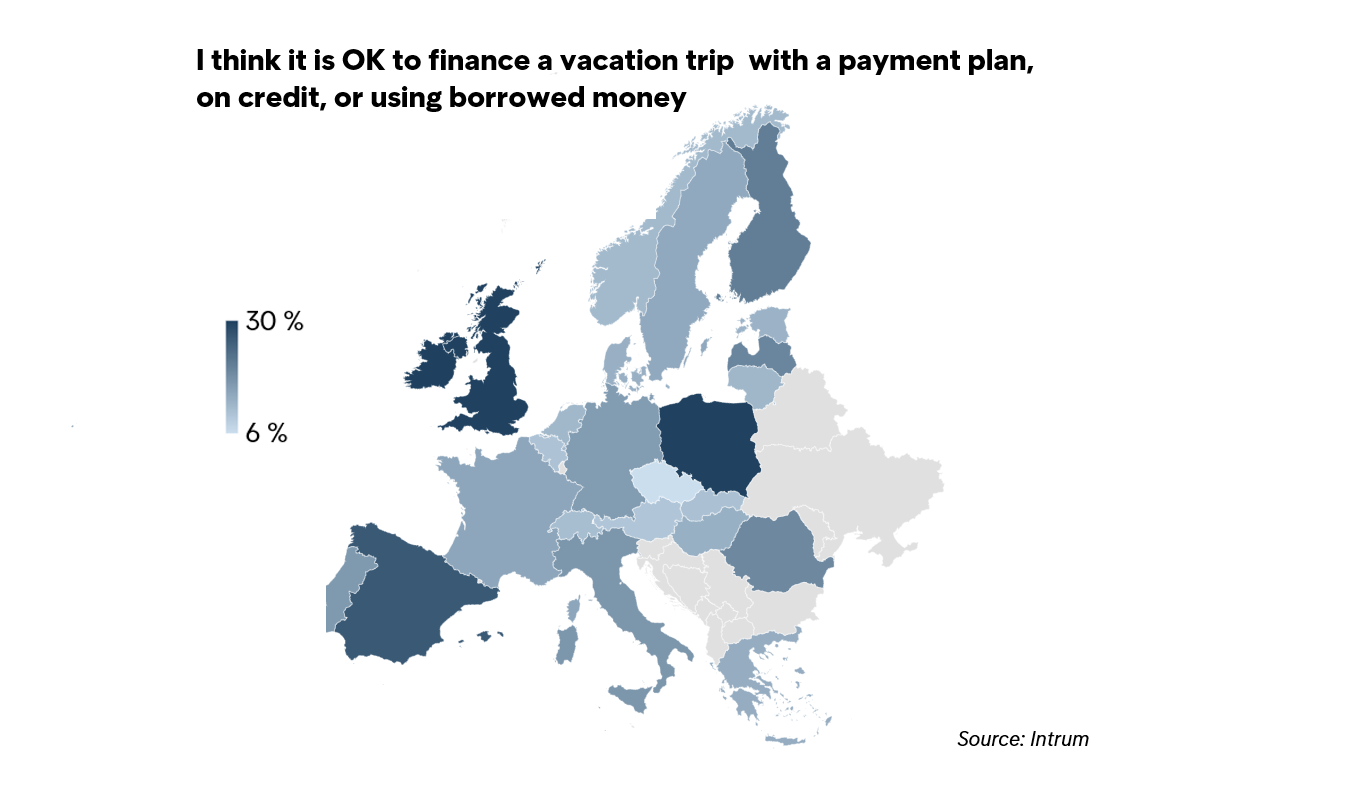 In Ireland, the figure is much higher. No fewer than 30 per cent of respondents say they believe it is acceptable to finance a vacation trip with a payment plan, on credit, or otherwise using borrowed money. That's the highest share of respondents who say so among all European countries in the poll. Poland and the UK (both 29 per cent), Spain (26 per cent), Finland (20 per cent), and Latvia and Romania (both 19 per cent), also show worrying statistics.
Tips for affordable holidays
We have several tips for enjoying summer without creating a financial hangover for the autumn and beyond:
Don't pay for a holiday in installments. This usually ends up costing more than the one-off cost of a holiday. If the basic cost is too much, it's better to come up with an affordable plan B.
Set a budget before going and stick to it. Regardless of the travel destination, setting a budget (even a daily budget) is a good idea, to ensure finances don't get overstretched.
Have a 'staycation'. Tourist guides are full of information on destinations that only require day trips or weekend stays within driving or public transport distance. Those who take a 'staycation' have the chance to find some hidden gems in their own backyard that perhaps they've previously overlooked.
Go hostelling. If hotels are beyond the budget, hostels are a great alternative. There is a worldwide network of hostels, often of excellent quality. And keeping control of the purse-strings could mean there's enough left over for a hotel stay as a treat at the end of the trip.
Go camping. Find a tent and pack a rucksack: there are forests, hills and meadows to explore, and the wonders of nature can sink stress levels in no time.
Consider a house swap. Trying a home exchange with like-minded people in other countries can offer a true 'home from home' vibe that could trim accommodation costs.
Wherever the destination and whatever the plans, we at Intrum wishes everyone a great summer break…without breaking the bank!