Intrum welcomes applications for the Next Generation Program 2023
Our graduate program offers a stimulating and fulfilling opportunity for trainees to spend twelve months in a dynamic global business environment.
Since 2017, Intrum has run the Next Generation Program, seeking future leaders and analysts to continue developing our industry and our business.
The program is structured into three modules, where the trainee will rotate through different departments, establish a network, and develop their skills and knowledge. Additionally, the trainee will spend three months abroad in one of our local organisations to gain new perspectives and meet new people.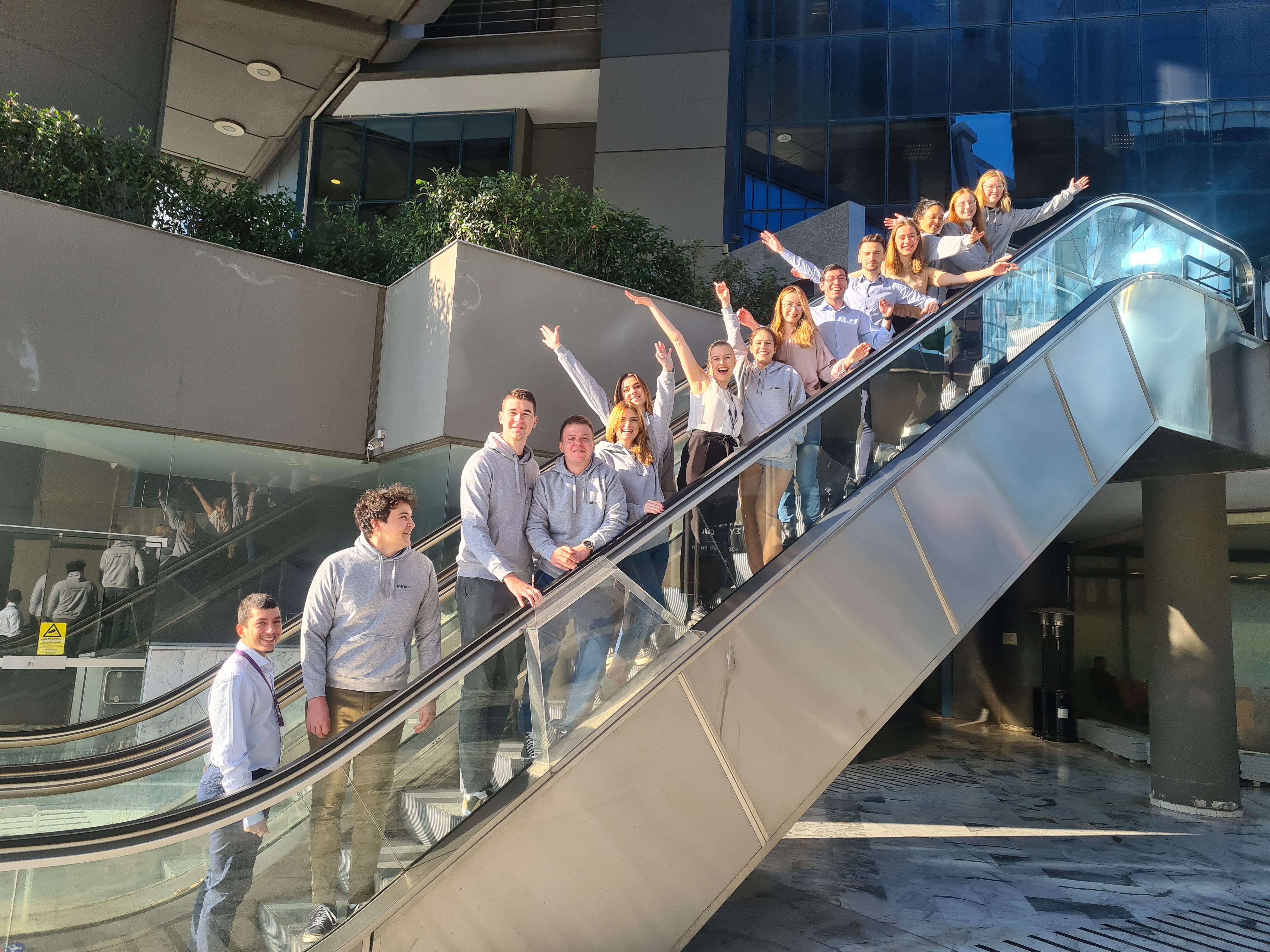 Open for applications
We welcome external applicants from Greece, Spain, Belgium, The Netherlands, Portugal, Finland, Sweden, France, Spain, Norway and Hungary to apply for the Next Generation Program 2023/2024.
The deadline for sending applications is February 15th and the program starts 1st of September 2023.
The Next Generation Program has been a good starting point for my work career. The program gives really good networking opportunities both locally and globally and helps understand Intrum's business model globally.
Jonna Laine, Next Generation Graduate Finland 2020/2021
The graduate will be supported both by a dedicated personal mentor and by their manager. A learning plan will be designed to meet the trainee's specific ambitions and needs.
Future leaders and analysts
Intrum is the undisputed market leader within our industry and with that comes a responsibility to drive the industry forward. To be able to do so, we need to have the top talents.
The Next Generation Program supports us in attracting and keeping talents that can make a difference for people, for companies and for society at large.
In this program I met curious, motivated people and was able to try myself out in an area I was always interested in.
Alexandra Balogh, Next Generation Graduate in Hungary 2020/2021