Learning to break the late-payments loop
Intrum's European Payment Report studies the impact of late payments on European businesses. This year's findings highlight that European companies are trying to break free from the late payments loop.
The European economy has a late-payments problem. According to our latest survey, European businesses say their customers are increasingly asking them to accept longer payment terms than they are comfortable with, with two in three finding themselves in this difficult position. Across all industries, the average time taken by customers to make payments has risen year on year, while credit losses are also becoming more problematic. ​ 
Extended payment requests
Today, 66 per cent of EPR respondents say they have received an extension request from a large company which is up from 54 per cent in 2021. The number of respondents receiving the same request from smaller businesses has risen from 49 per cent to 55 per cent.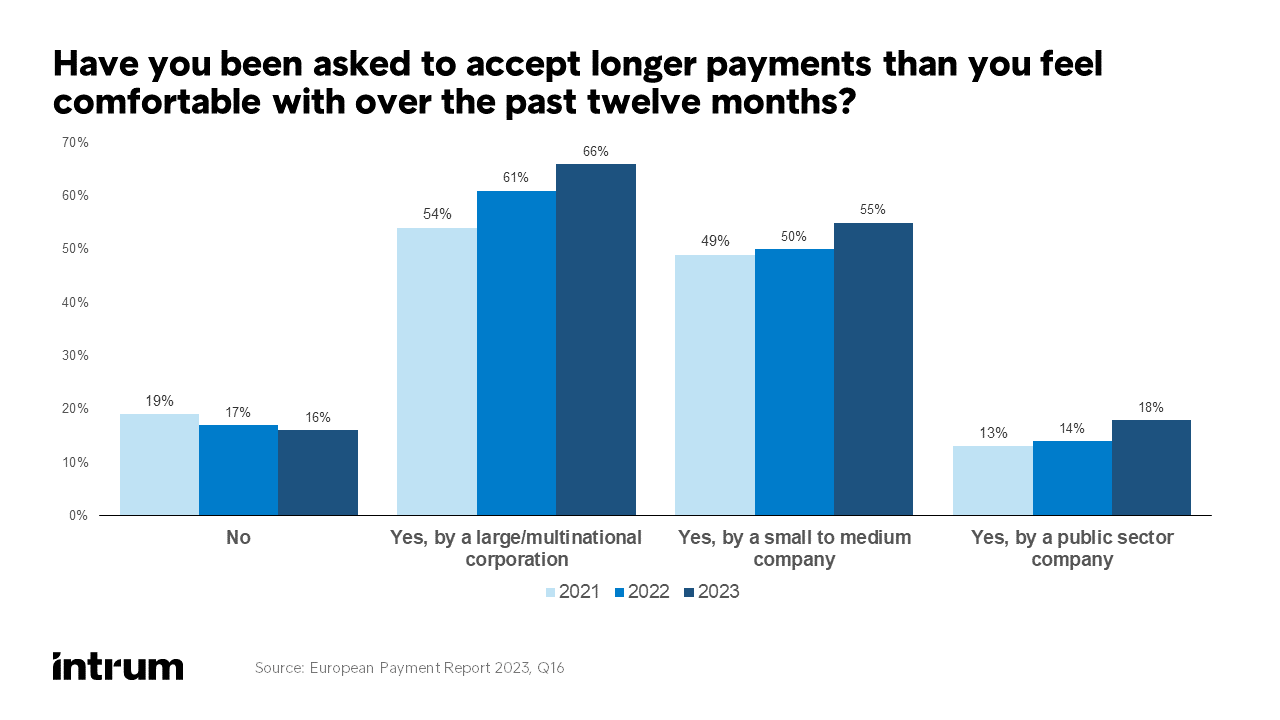 A growing number of respondents acknowledge that they are part of the problem here. Four in 10 are more likely than before to be requesting longer payment terms from suppliers, with a year-on-year rise in the proportion saying they pay invoices later than they would accept from their own customers.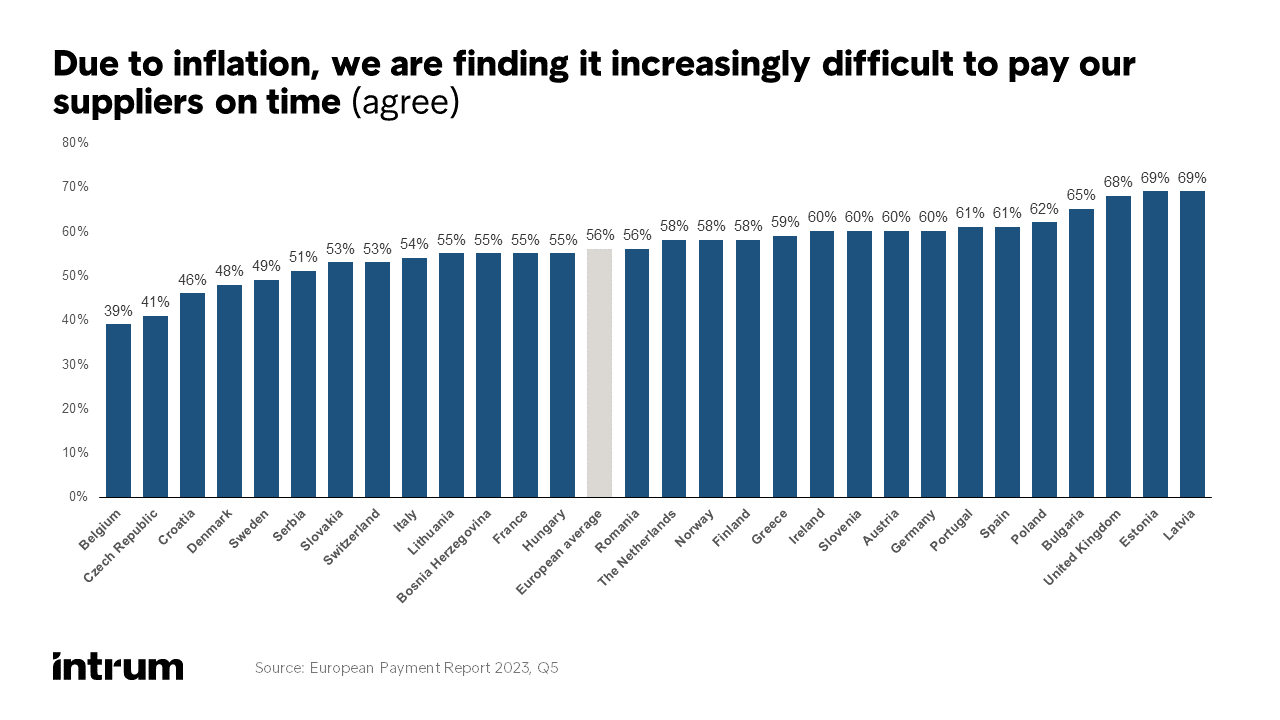 Code of ethics and paying on time
The 2023 report highlights a correlation between businesses that pay on time and those that have put codes of ethics in place. When businesses make a public commitment to paying suppliers on time, they are more likely to do so, with just one in three saying they pay customers late or ask for longer payment terms compared with 40 per cent of those without a code. The fact that the proportion of businesses that either has a code in place, or plans to implement one, has risen from 77 per cent in 2021 to 81 per cent today is therefore to be welcomed. 
Increasing concern for cash management
On the plus side, around half say that the measures they have taken to manage economic uncertainty have made them stronger as a business than they were before the uncertainty began. The same proportion tell us that the profile of cash management teams is rising across the business as colleagues recognise the role that they play in navigating economic downturn. This will put them in a stronger position to secure investment in the future.​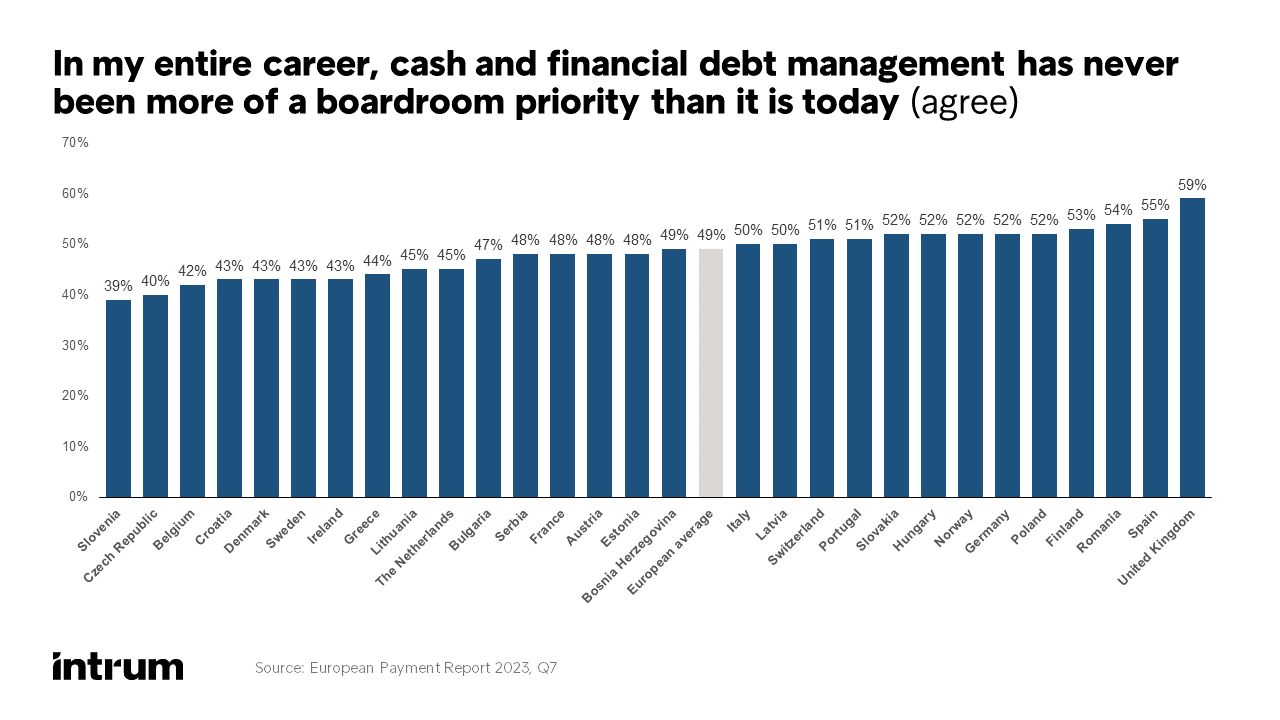 Insights from the European Payment Report 2023
Read our latest report in full to understand the impact of the current late payment landscape on European businesses. Other key findings from the report include: 'Inflation hits revenues and growth' and 'Chasing payments is costing Europe a quarter of a trillion euros a year'. Via the link below, you get the full pan-European Report, a White Paper including the country snapshots, plus a recording of the EPR 2023 Webinar.