Meet with Andrés Rubio, new acting President and CEO of Intrum
On August 21, 2022, Intrum's Board of Directors concluded that it was time for a new leadership for Intrum, and Andrés Rubio was appointed as acting President & CEO with immediate effect. Andrés Rubio, who joined Intrum as a member of the Board in 2019, has nearly 20 years of experience in the non-performing loan industry with global funds such as Cerberus and Apollo and as the Founder and former Chairman of Altamira Asset Management. Here, Andrés reflects on his and Intrum's priorities for the near future.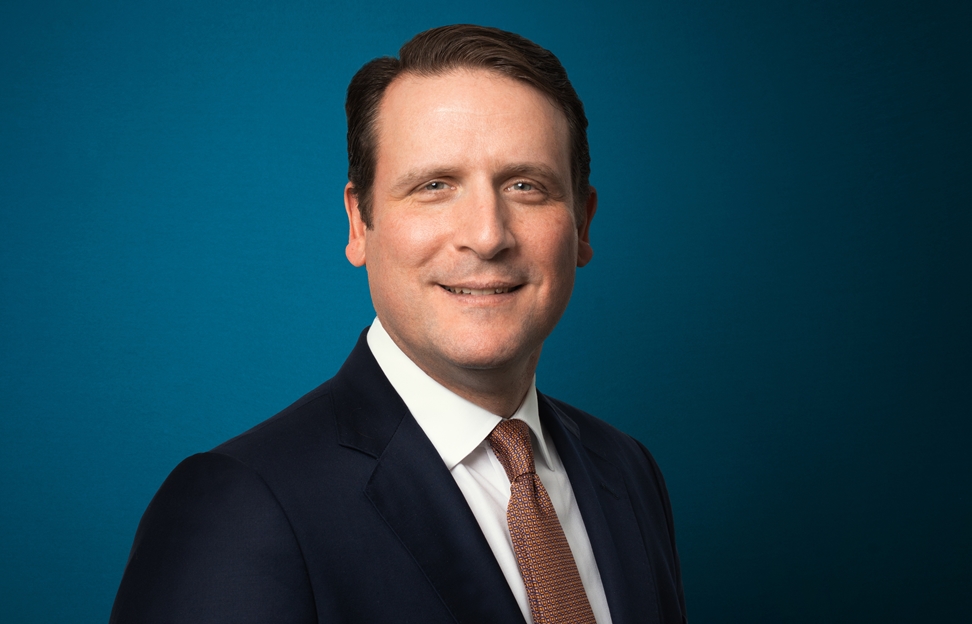 Can you elaborate on the background to this change, and the assignment you as Acting President & CEO have received from Intrum's Board?
The background to the senior management change is that Intrum's Board identified a need for more transformation-oriented and commercial leadership for the company. I was chosen to ensure continuity, already being a member of the Board and the company for more than three years, and to give us time to decide on the most appropriate permanent solution for leadership at Intrum. As Acting President & CEO, I have a clear mission to continue to deliver on the ONE Intrum transformation, and to focus on Intrum's commercial development by strengthening relationships with our clients.
What does the shift in CEO mean for the transformation of Intrum and for our transformation program ONE Intrum?
It does not mean any dramatic shift in strategy. ONE Intrum remains one of our key priorities. Creating the most efficient and highest-quality operating platform and organization in our industry is fundamental for our competitiveness and position as market leader.
You have been a member of the Board of Directors of Intrum since 2019. What is your view on Intrum's market position and role in society today?
Intrum is not only the European market leader within credit management services, but a global leader in the NPL servicing and investing sector. With more than 80,000 clients and 250,000 daily customer interactions across Europe, we play an important role ensuring these companies recover their debt and helping their customers gain control of their personal financial situation. In addition, we have the largest investment portfolio in the industry with approximately €4 billion invested capital across more than 19,000 granular portfolios. As the market leader, we have the opportunity – and responsibility - to set standards for our industry by offering market-leading solutions and the best possible service and always leading by exemplifying our core values – Empathy, Ethics, Dedication and Solutions. By doing so, we create a positive footprint in the financial ecosystem, and I believe we can do even more to extend it.
I have a clear mission to continue to deliver on the ONE Intrum transformation, and to focus on Intrum's commercial development by strengthening relationships with our clients.
Andrés Rubio, Acting President & CEO of Intrum
We are going through an eventful macro-economic period. What does it mean for Intrum?
Intrum has a diversified and non-cyclical business model that delivers stability across the economic cycle. Over the medium term, we expect the macro-economic environment to result in an increase in new case inflows and an expanded need for our services, as well as attractive new investment opportunities. This also makes it even more important that we can deliver equitable and sustainable solutions for our clients, through a respectful and fair treatment of their customers.
Looking ahead, what will be your key priorities in your role as Acting President and CEO?
I will put much energy into ensuring that we continue to remain on track and deliver on our transformation program ONE Intrum, and that we speed up our commercial development. But I also look forward to deepening my understanding of our organisation by meeting with employees and clients across Europe. My goal is to strengthen Intrum from a business as well as a human capital perspective. I truly believe that the success of our business depends on our highly skilled and committed employees, empowered by robust processes and technology, all supported by our strong and unified culture.