Stagflation fears - European businesses face new economic challenges
Macroeconomic factors continue to challenge Europe's businesses – many of which are already weakened by the pandemic. The ongoing conflict in Ukraine, combined with inflation and rising interest rates, mean the environment remains uncertain.
Intrum's 2022 European Payment Report tracks business sentiment and intentions around these challenges, finding many cautious but determined to continue growth.
However, others feel they lack the institutional knowledge to cope with high inflation and are nervous about the wave of late payments expected to hit in the second half of the year.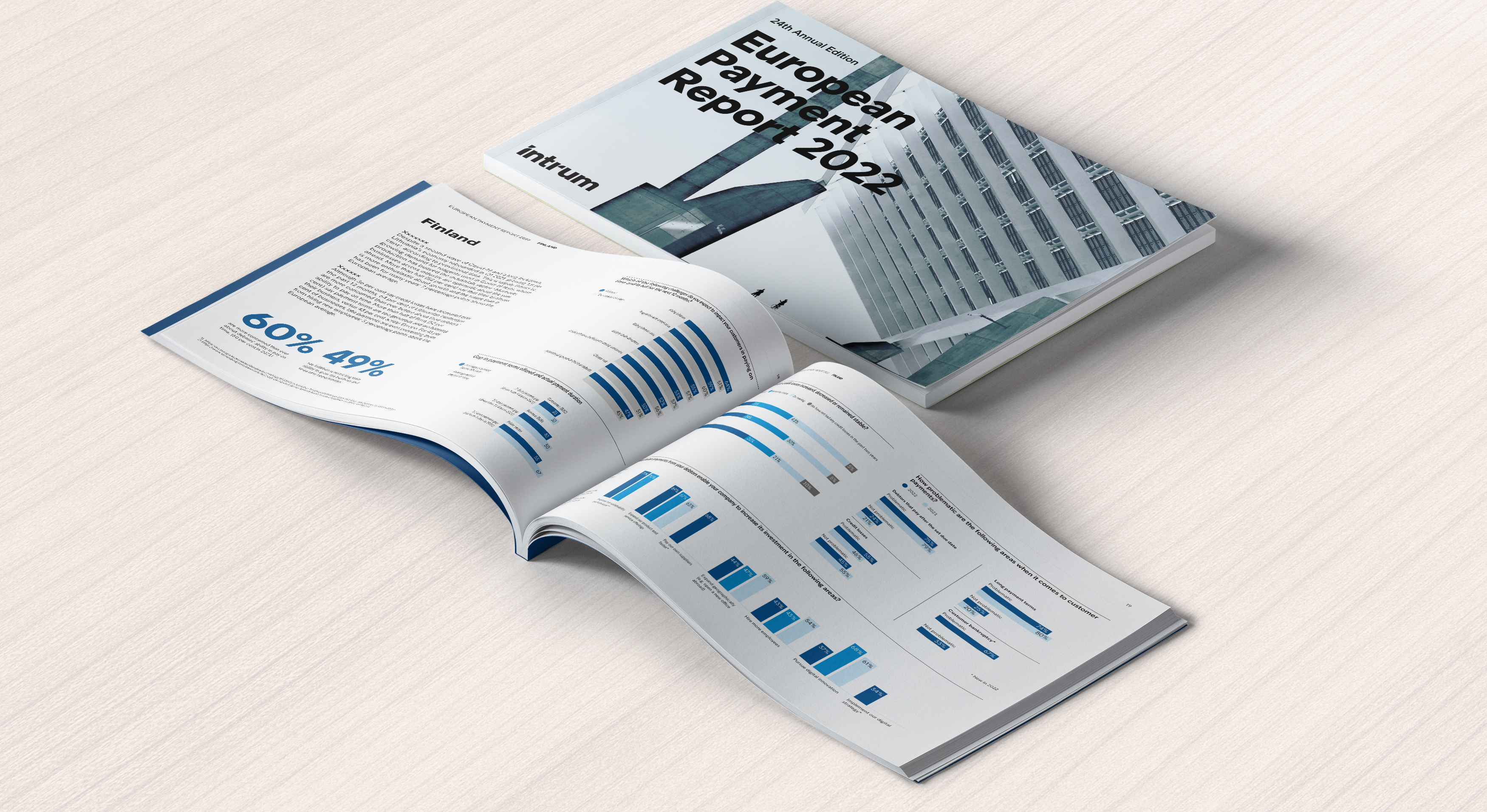 Inflation – businesses expect payments to suffer
Six out of ten businesses cite inflation as the factor likely to have the biggest impact on customers paying on time and in full in the next 12 months.
Half of Europe's businesses say inflation is restricting their ability to grow
More than half (55 per cent) are worried about meeting employee demands for higher wages
Almost one in six say inflation makes it hard to pay suppliers on time.
Inflation was rated a key challenge by the most respondents in all regions except Southern Europe, where more businesses said compliance and regulation is a concern, rating inflation alongside rising interest rates and customer inefficiency after that.
Concerns are rising across Europe as inflation is accelerating and growth is flattening. If this trend is not broken, we could be facing a period of stagflation; contracting economic output combined with high inflation. On a positive note, labor markets across Europe have continued to strengthen this year, although low unemployment rates could lead to further upwards pressure on wages.
Anna Zabrodzka-Averianov, Senior Economist, Intrum
Businesses lack skills to tackle inflation
Executives must navigate unfamiliar territory: six in 10 (58 per cent) say they don't have the in-house expertise to manage the impact of rising prices on their business.
This perceived lack of skills extends further than inflation, with more than half (53 per cent) saying they would like to improve their general handling of late payments but struggle to do so because of a lack of skills and resources in-house.
The countries most concerned about their skills for managing a business in a high-inflationary environment are Greece, Estonia, Switzerland and The Netherlands. But the worry is universal: even in Germany and Finland – the countries with the least number of respondents worried about this, half said they lacked in-house expertise.
Despite their concerns over late payments, only 17 per cent of Europe's businesses turn to providers of third-party debt collection services for help. Instead, many jump to legal solutions – almost one in six said they use this in cases of non-payment.
Positively, 73 per cent of the 76 per cent looking to improve their debt management said they would be focusing on early arrears.
Businesses are wise to concentrate on early interventions with customers. We know this makes a huge difference; ensuring support is in place and risks are properly managed is in everyone's interests. Then the problem does not spiral out of control for the business or its customers.
Anette Willumsen, Managing Director CMS Sales & Service Development and Markets
As soon as we identify a pattern with a customer – an increasing number of days to pay, for example, or rising payment delays – we need to have a conversation to see what's going on.
Szilard Szarvas, Eurotoll
Looking to the future – seeking growth
With half of Europe's businesses saying they are weaker today than before the pandemic, it may seem that the outlook for 2022 is bleak. Six in ten expect interest rates to rise and continue rising, so are becoming more cautious with their borrowing and spending plans.
However, two-thirds (64 per cent) believe it will be less than a year until the pandemic's effects on the economy – such as inflation, supply chain disruption, and rising interest rates – will stop having an impact in their country. 
More than half of respondents (55 per cent) say growing the business is a top priority for the year ahead
Four in 10 say they will secure (or have already secured) additional funding to achieve their growth plans during the next 12 months
Our research suggests that many businesses remain confident about their prospects in the post-Covid era. Operating in a strong labour market, and often benefiting from efficiencies introduced during the pandemic, businesses have not given up hope that a brighter future lies ahead.
Anders Engdahl, President & CEO, Intrum
Download the full report
The insights from this article are based on the European Payment Report 2022. You can download the full report below.