The retail tightrope: coping with changing customer needs
Europe's retailers are under pressure. Rising inflation has increased their operating costs while creating a cost-of-living crisis that is constraining their customers' spending power. How can retail businesses weather the storm?
Economic uncertainty is a double whammy for retailers. Not only are their own costs rising, but most consumers are cutting back on spending in order to cope with the squeeze on their finances. 
Intrum's research shows that many Europeans are already adapting their shopping behaviour in an effort to make their incomes go further. And things could get worse before they get better – while inflation may have peaked in some markets, the threat of recession looms. 
Only 37 per cent of retailers surveyed by Intrum are confident about their cash flow for the immediate future. They're walking a tightrope: competing for customers who increasingly desire affordable and sustainable goods, while needing to create efficiencies and maintain liquidity.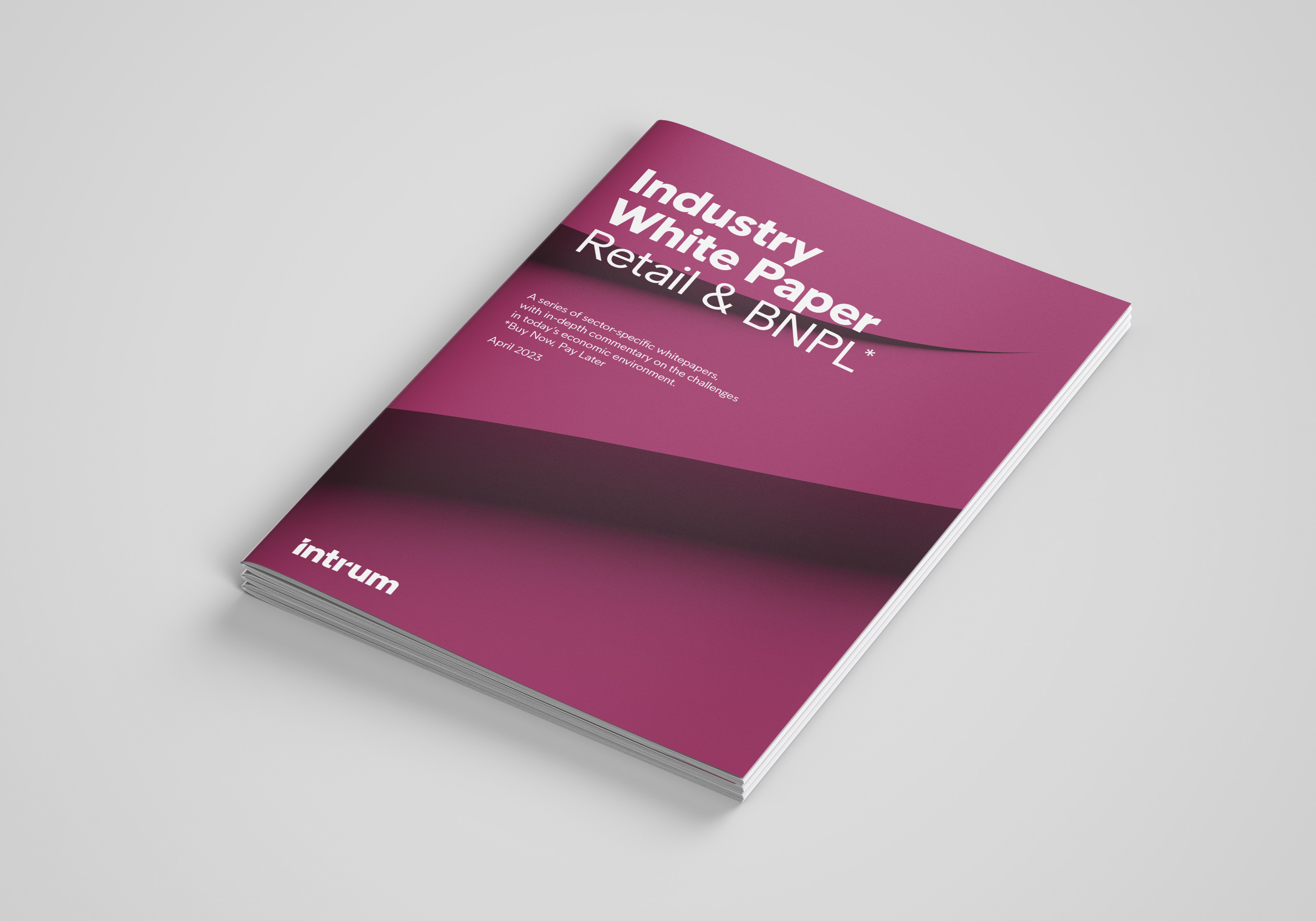 Value is everything
Above all, in today's environment consumers are looking for value. With food and fuel inflation at its highest rate for decades across most of Europe, real incomes are falling. This is altering behaviour, forcing people to rethink their spending habits and eschew discretionary spending.  
For some households, savings built up during the Covid years have provided a safety buffer in recent months. However, many families will have worked through their safety buffers; others may be looking to preserve at least some cash for future emergencies. 
Turning to credit
Families are borrowing more to fund purchases for their children – increasing their reliance on credit. With monetary policy tightening and rates rising, this is not always easy or affordable. 
Some consumers are seeking to balance their budgets by spreading the cost of their purchases using buy now, pay later (BNPL) payment solutions. Almost a fifth tell us that their use of these options is increasing, and this rises amongst those with young children and younger age groups. 
Retailers have a role to play in facilitating these services. However, it is important to ensure that consumers can manage the debt they take on and don't overstretch themselves. New rules governing short-term credit are due to be introduced in the European Union and affordability should be at the heart of this lending. 
In particular, it seems that consumers are more conscious than ever about waste – both from a financial and environmental perspective. As a result, retailers are likely to see families cutting back on promotions.
Sustainability is not a fad
Despite the emphasis on cutting costs, consumers remain concerned about sustainability and are aware that they have the power to drive better practices by choosing where to spend their money. Brands that show a genuine commitment to the greater good will be rewarded with increased custom, while those who fail in this regard risk being shunned.
In particular, it seems that consumers are more conscious than ever about waste – both from a financial and environmental perspective. As a result, retailers are likely to see families cutting back on promotions. Intrum's research also shows that two thirds of consumers (67 per cent) are increasingly fixing and recycling old items rather than buying new.  
Despite this, only 53 per cent of retail businesses believe they will lose customers if they are not seen to be taking their environmental responsibilities seriously – suggesting not all are taking this as seriously as they should. 
What can retailers do?
Reliable cash flow, ethical debt collection and sound credit management are key to success. Retailers should focus on: 
Value – lower-cost products in key areas and demographics, with a focus on quality items that will last 
Flexible payment solutions – helping customers spread payment on purchases, but ensuring this is affordable and prudent 
Sustainability – those who can meet the twin needs of affordability and sustainability are set to succeed. 
Our close relationships with the retail, e-commerce and Buy Now Pay Later industries have enabled us to witness the increasing financial struggles that many of their customers face in today's rising cost of living. Intrum provides tailor-made solutions for each of our clients, regardless of complexity. Ultimately, it is through our commitment to caring for customers that we are able to help companies prosper.
Manuel Poot, Intrum Global Multinational Sales Manager
For more insights into the retail sector, read the full white paper.