Three ways to a sustainable economy
Intrum's first-ever combined Annual and Sustainability Report has set out a roadmap for leading the way towards a sound, sustainable economy.
In the report, published in April, we present three focus areas:
Enabling sustainable payments
Be a trusted and respected actor
Growing by making a difference
The three focal points have been identified from our dialogues with key stakeholders in business, government and other areas of society. They incorporate the ten principles of the United Nations Global Compact of which Intrum became a signatory in 2016. Each focus area is also linked to selected Sustainable Development Goals (SDGs) within the United Nations Agenda 2030.
Enabling sustainable payments
For Intrum, sustainability means first and foremost a sound economy. By ensuring companies are paid on time for the services they provide, and helping people avoid getting into debt or be lifted out of financial difficulties, we help increase economic stability.
"A sound economy is a sustainable economy; it promotes society as a whole," says Vanessa Söderberg, Sustainability Manager at Intrum.
The alternative picture has stark consequences for the economy and society, as Vanessa Söderberg explains.
"Companies that don't recieve their payments experience not only to lose income and face a liquidity squeeze;they are also unable to take on new staff, to grow and prosper. This in turn means lost jobs and lost revenues which affect the entire economy."
The social and economic consequences of individuals living with long-term, mounting debts cannot be overstated, either. Intrum's long experience of helping people become debt-free is founded on respect for the individuals who find themselves in this situation. We share our knowledge about private finances and advise people how to deal with their debts.
Intrum is also working proactively with schools to teach the next generation about sustainable finances, using the interactive Spendido financial education tool. The scheme is currently being piloted in Swedish schools, and, with promising initial results, the aim is to roll Spendido out to other countries in future. The work in this area connects to the UN SDG 4 Quality Education.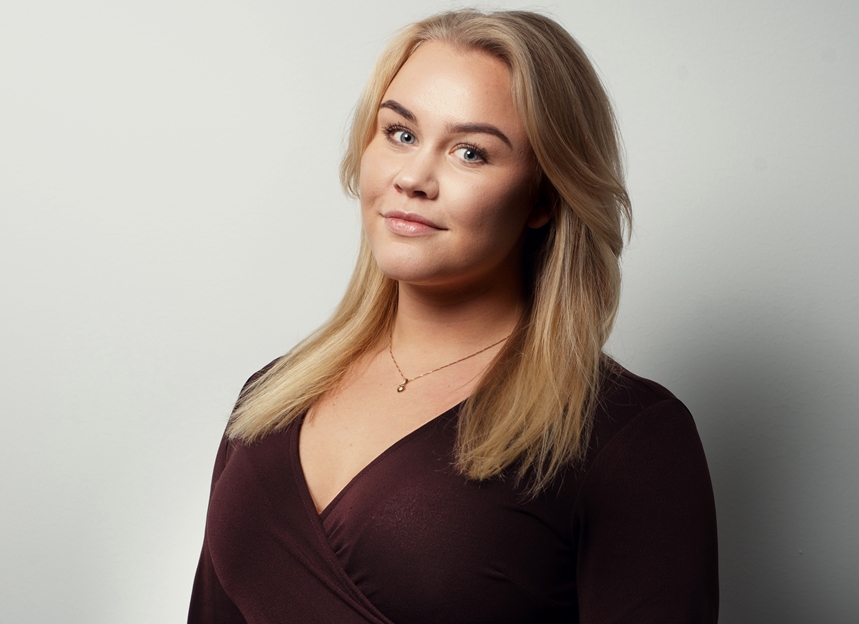 Be a trusted and respected actor
Being a trusted and respected actor in business and society is a priority for Intrum, with a particular regard for addressing negative perceptions about credit management.
"Many have a sceptical view of the credit management industry that doesn't correlate to how Intrum works," says Vanessa Söderberg.
"Empathy and ethics are key to our customer management. We are striving to change the way people perceive our industry."
Making that change starts with the impression that Intrum makes in our dealings with clients and their customers: trust is uppermost in any interaction.
It also means that we are careful to comply with the laws and regulations, as well as strive for responsible data usage, wherever we operate, ensuring that we live up to our values. That means zero tolerance for corruption and bribery, which conforms with UN SDG 16 (Peace and Justice).
We report on our environmental and climate footprint in the form of direct and indirect greenhouse gas emissions. From 2018, now that the merger with Lindorff has been completed, we have begun measuring the climate and environmental footprints of our operations within scopes 1, 2 and 3 of the Greenhouse Gas Protocol.
Growing by making a difference
The third and final focus area for Intrum's work in sustainability, Growing by making a difference, relates to UN SDG 8 (Decent work and economic growth).
Here, the focus is on Intrum treating our employees with respect and giving them opportunities to develop and grow with the company, ensuring there is room for diversity of backgrounds, opinions and experience. In turn this diversity helps us understand and reflect the multi-faceted needs of our customers and their customers. Ensuring the workplace environment is healthy and stimulating is also uppermost in our daily work.
"We are working committedly to integrate Global Compact and its principles into our business strategy, culture and day-to-day operations. We are keen on pursuing our business with high ethical standards," explains Vanessa Söderberg.
With a presence in 20 European countries, Intrum has the opportunity and responsibility to set new standards and change the way people perceive credit management and lead the development of ethical business standards," concludes Vanessa Söderberg.