Today we launch the European Consumer Payment Report 2020
The European Consumer Payment Report (ECPR) 2020 outline the financial impact of Covid-19 on private households in 24 European countries. This year's results shows that the pandemic has had a serious impact on consumer finances.
Covid-19 has had a serious impact on consumer finances. Half of the 24,000 European respondents to our 2020 study (47 per cent) tell us they are more concerned about their financial wellbeing than ever before. At the same time, one in three (35 per cent) say they lost income as a direct result of the crisis.
Our research also suggests that the pandemic is hitting some harder than others. In  particular, we see the most vulnerable in society – such as those with lower incomes, unreliable employment or challenging family responsibilities – affected the most.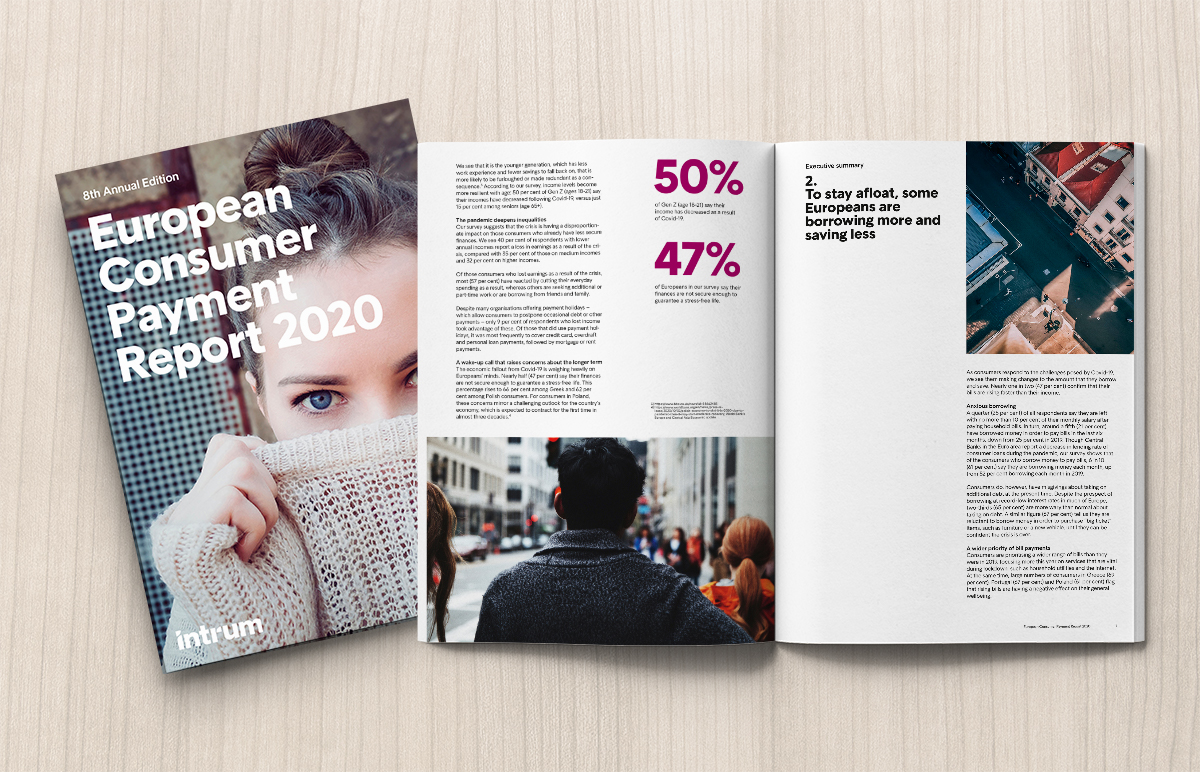 On a more positive note, we see individuals striving to achieve greater control of their finances by expanding their knowledge of financial matters. Around half of all respondents (47 per cent) indicate that financial security has become a top ambition for them, while 40 per cent are actively improving their financial literacy to prepare for economic uncertainty.
There is particular interest in improving financial security among at-risk countries in Southern Europe. Two in three (66 per cent) Portuguese consumers say that, since the Covid-19 crisis began, improving their financial security has become one of their top priorities.
Download the full report: