We aren't satisfied until you are
Intrum's client satisfaction has risen for the third year in a row, according to a survey of 2,000 businesses across 23 countries. An advanced client portal and increasing range of digital solutions complement our in-depth industry knowledge and trademark excellence in customer service.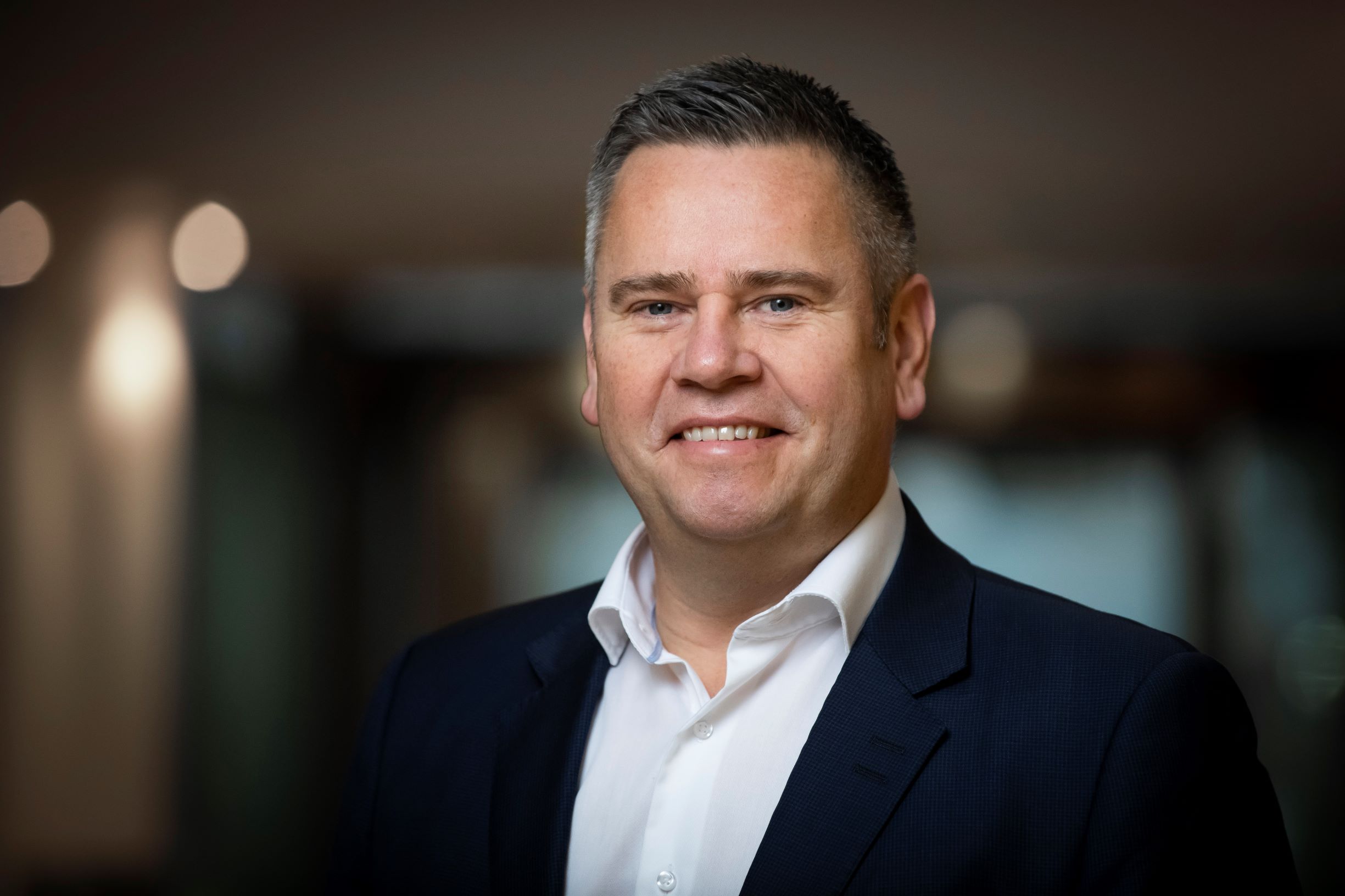 At Intrum, we have an important role in the financial ecosystem. We help companies get paid for services and goods they have sold, and at the same time help people to get back in financial control and pay their debt.
Business clients are at the heart of Intrum's approach. Looking after our clients' customers is critical to business growth and we are happy to see that Intrum's client satisfaction score has continued to rise in 2021.
"We believe in adding value by forming long-term partnerships with our clients," says Benjamin Asplund, Global Commercial CMS Director at Intrum. "We work with them to deliver a range of services that are tailored to their needs and the needs of their customers. This could be in the early stages of the credit management process, through to the acquisition of entire debt portfolios or the carve out of parts of their business. Beyond this, we see our role as that of a trusted advisor, offering continuous consultancy and advice on credit management as part of that wider relationship."
The highest professionalism, willingness and flexibility, compared to any other partner we work with.
Decision Maker, Banking Sector
Based on an annual survey of business clients, Intrum's client satisfaction score has risen year on year, reaching 77 in 2021, up from 75 in 2020 and 73 the year before. In total, 2,000 companies from 23 markets participated in the survey.
On a scale from 1-10, how satisfied are you with Intrum?
C-level executives and senior managers at Intrum's wide range of clients rated us for 'flawless' compliance; expert knowledge and competence; and treating their customers fairly. It is our goal to ensure this score stays high for the long term.
We experience flawless communication and an always friendly approach.
Decision Maker, Banking Sector
For us, it is important that we at Intrum work with companies that share an ethical approach. This means not supporting those that apply unethical lending terms, aggressive sales methods or unfair fees and charges.
Intrum's clients benefit from a long-term perspective, including consultation and strategic advice across their credit management functions. Our focus is on helping clients collect the payments they need to thrive and grow. Our knowledge and expertise means we can offer advice and help increase efficiency on a continuous basis.
This drive for improvement is also reflected in continuous investment in digital solutions and tools. This reduces our clients' own investment costs and provides a smooth customer journey, across both traditional and digital channels.
Every day, we make around 250,000 contacts with customers on behalf of 80,000 clients. This covers multiple countries and sectors, requiring in-depth knowledge as well as empathy and understanding of each individual's circumstances.
On all levels, Intrum has delivered.
Influencer, Public Sector
Our global portfolio of services is constantly evolving and we are now taking the next step towards a unified portfolio of industry-specific solutions. These support the entire credit management servicing process, from the first invoice reminder to debt collection and portfolio acquisition.
The co-operation is good and the information about the industry is well received.
Decision Maker, Insurance Sector
"Ultimately, we are guided by our values: Empathy Ethics, Dedication and Solutions," says Benjamin Asplund. "People fall into debt for all sorts of reasons – from forgetting a bill to life-changing circumstances such as illness, bereavement or job loss. It is our role to guide our clients and their customers through this as painlessly as possible. We strive to make their experience better than ever before and thereby continue to lead the way to a sound economy."