CEO Point of View: Turning Europe's payments crisis into customer trust
Fresh statistics from 20,000 consumers show that European consumers are strained by ongoing inflation and rising borrowing costs. The survey closed in September 2023 and our President and CEO, Andrés Rubio, comments on the results.
Surging inflation and higher borrowing costs are continuing to be a problem for European household finances.
This year's survey reveals that:
Growing numbers are already defaulting on bills
Three in four (76%) are just breaking even or are over-spending each month, with the average over-spender exceeding their budget by €232
One in five consumers have no 'cash buffer' to fall back on in the event of difficulties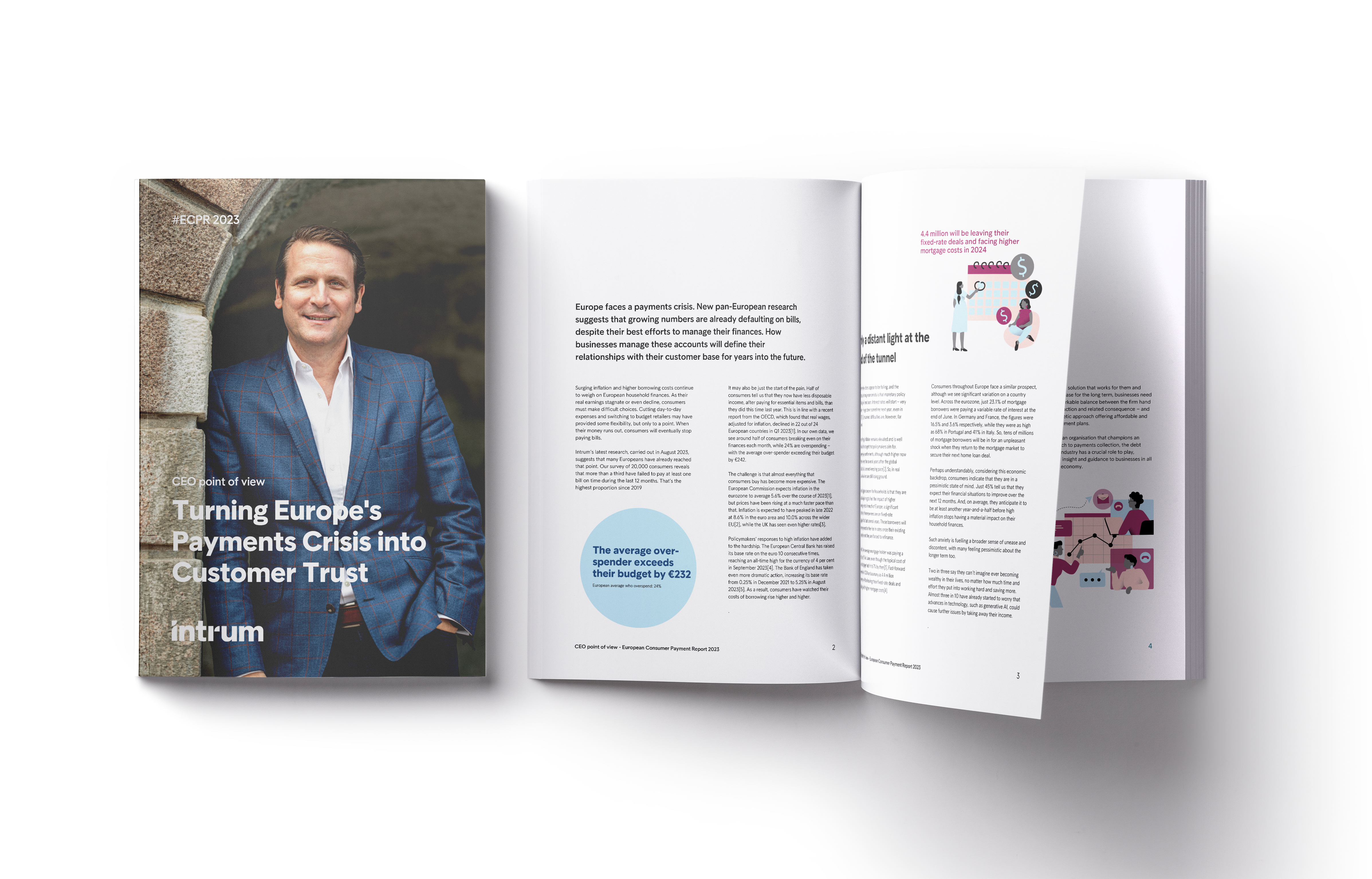 The harsh reality of missing bills is not that consumers won't pay, but they simply can't afford pay. Businesses that take an unnecessarily aggressive stance will not see any significant improvement in repayments. Instead, positive practices can be proven profitable with the right approach.
Andrés Rubio, President & CEO at Intrum
Download the CEO Point of View
European Consumer Payment Report 2023
The full European Consumer Payment Report 2023 will be released in November this year. Keep an eye on intrum.com for more publications concerning payment behaviour.