International business with a local approach
When we talk to people in debt on behalf of our clients, we want them to feel comfortable and understood. This year we've raised the number of languages spoken in our call centres even further.
As a large organisation working across 25 markets and helping millions of people in debt, Intrum's size means we have expertise and scale, allowing us to be efficient and dynamic. However, we believe international scope works best when it is underpinned by local knowledge.
Working with people in problem debt, we listen to their circumstances and help find a solution for them to repay in a manageable and sustainable way. This can be an emotional process; speaking the customer's preferred language is something we can do to put them at ease.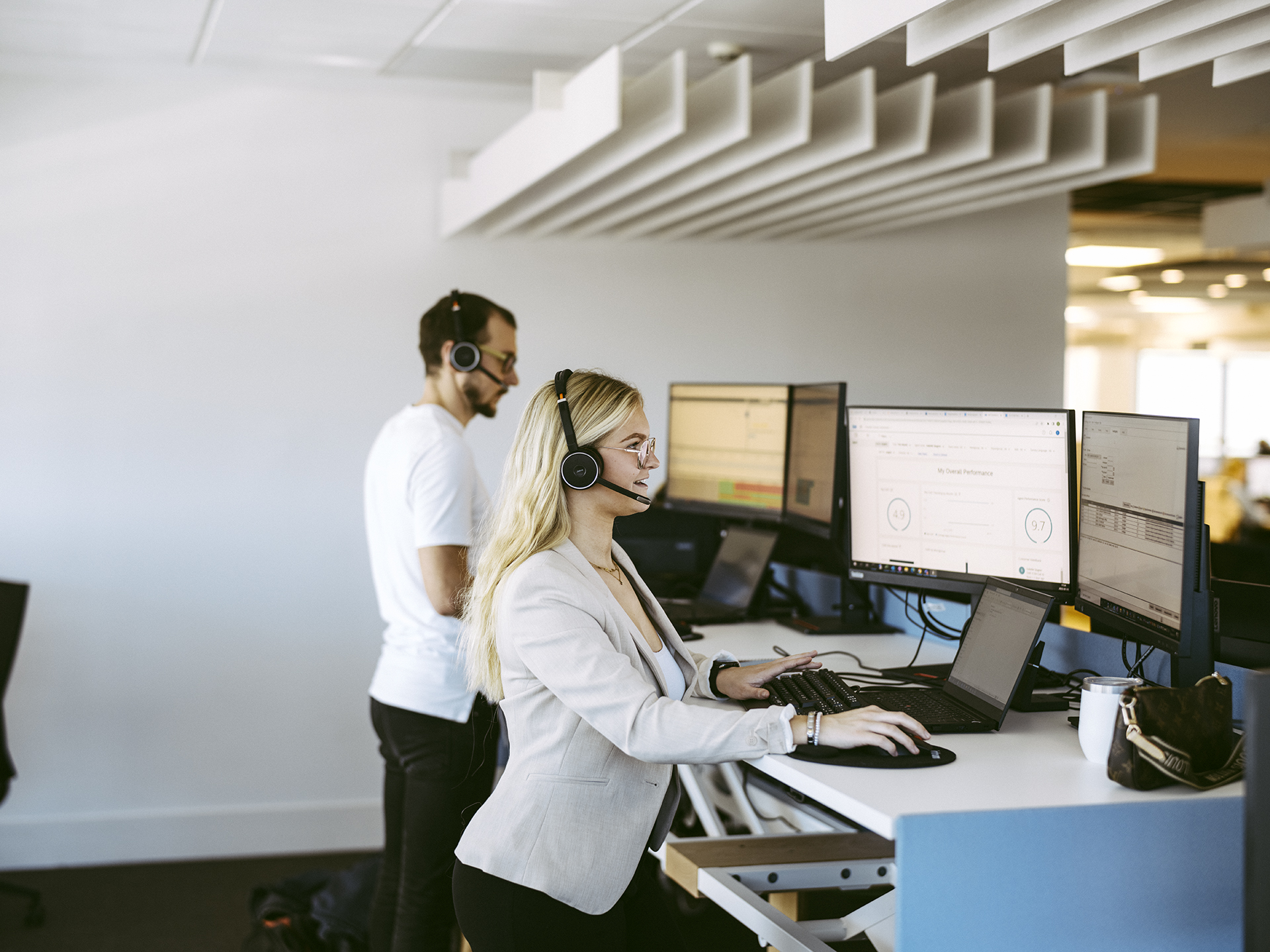 We now have 91 different nationalities working at Intrum, speaking 38 languages (up from 35 in 2022). This gives our business true diversity of thought and means we are able to serve our clients' customers even better than before.
We combine global reach with local presence, delivering market-leading credit management services across Europe. With offices in 25 countries and 160 partner countries, our call centres help customers in various languages. For example, our units with the most spoken languages are 13 in Hyggen, Norway and 13 in Essen, Germany. This enables us to communicate sensitively and effectively with our clients' customers, whatever language they speak.
We can support you in these 38 languages
Albanian, Arabic, Bosnian, Cantonese, Catalan, Czech, Danish, Dari, Dutch, English, Estonian, Finnish, Flemish, French, German, Greek, Hindustani, Hungarian, Italian, Kurdish, Latvian, Lithuanian, Norwegian, Persian, Polish, Portuguese, Punjabi, Romani, Romanian, Russian, Serbian, Serbo-Croatian, Slovak, Spanish, Swedish, Tamil, Turkish, Ukrainian
Whether it's by offering digital services, empathetic call centre teams, credit monitoring or repayment plans, we serve the individual. Everyone is different. Language is just one of the ways we ensure their experience with Intrum is a positive one.