Intrum receives a B score in Carbon Disclosure Project (CDP)
Intrum has received a B score in its first full disclosure to Carbon Disclosure Project (CDP), submitted in 2022. Intrum welcomes sector peers to join the movement of enhanced transparency around climate issues.
As Europe's leading credit management services company, Intrum impacts society directly and indirectly. Lowering our carbon footprint is one part of our efforts to contribute to a more sustainable society, in line with our overall purpose of leading the way to a sound economy.
The B rating is higher than the average among Specialized Professional Service companies (C) and above the global average (C).
The score B is in the Management band of CDP, which is an external recognition that we are taking coordinated action on climate issues. With few examples of similar disclosures among credit management servicers, we hope that we can set a direction for our industry
Vanessa Söderberg, Sustainability Director at Intrum.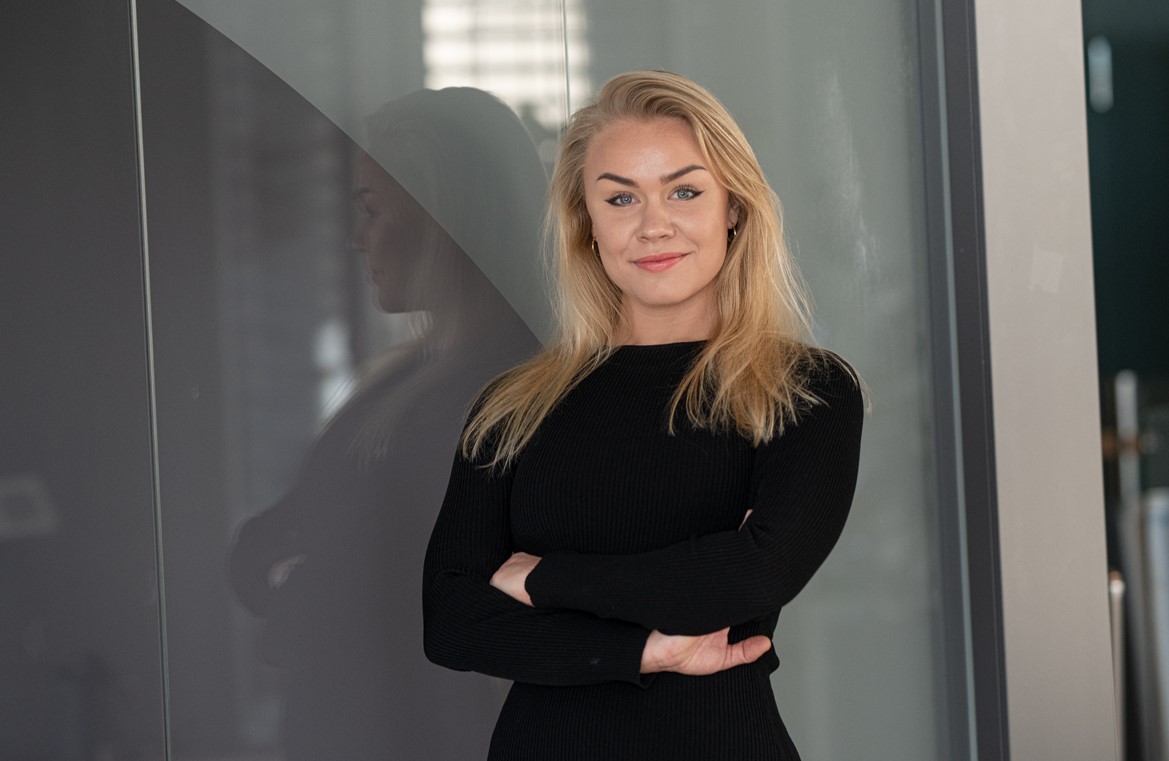 "Addressing the environmental impact of our business is a central part of Intrum's overall sustainability agenda. This rating is a proof point of our efforts to ensure good environmental management, by measuring, managing, disclosing and ultimately reducing our greenhouse gas emissions", says Vanessa Söderberg.
There is a growing demand for transparency in general and climate-related information in particular by a wide range of stakeholders. To meet these expectations, Intrum reported a minimum disclosure to CDP in 2021 and submitted its first full disclosure in July 2022. The first grade (B) was received on 13 December 2022.
Climate action at Intrum
Intrum promotes sustainability for people, companies and society as a whole. Our sustainability efforts are rooted in Intrum's purpose: to lead the way to a sound economy.
Intrum aims to lead the way towards a more sustainable industry including addressing the growing impact of climate change. We currently measure and disclose emissions in scope 1: vehicles that we own and on site energy from refrigerants, scope 2: energy consumption at our offices and consumption of electricity, heating and cooling, scope 3: business travel, adding additional relevant categories of emissions in scope 3 in line with the Green House Gas Protocol.
About CDP
CDP is a not-for-profit charity that runs the global disclosure system for investors, companies, cities, states and regions to manage their environmental impacts. A CDP score ranges from D- to A and provides a snapshot of a company's disclosure and environmental performance. CDP's scoring methodology is fully aligned with the Taskforce for Climate-Related Financial Disclosures (TCFD) and with major environmental standards, and therefore provides a comparable dataset across the market. CDP scores companies on a scale from A-D based on management of climate related risks and opportunities, and disclosure and towards environmental leadership.
More information about CDP here: https://www.cdp.net/en