The World Savings Day: European consumers are saving less as a result of Covid-19
As we mark World Savings Day on October 31, there are concerns that the pandemic is having longer term consequences for Europeans' personal finances.
In May, Intrum conducted a pulse survey of close to 5,000 consumers in 24 European countries. Results show that European consumers are saving less due to the Covid-19 outbreak.
The report found that more than a quarter (27%) of Europeans save no money at all on a monthly basis. That's a 2% increase on the already high figure in Intrum's European Consumer Payment Report from autumn 2019.
Among the survey's other key findings:
There is a marked disparity in the savings outlook for men and women;
More consumers are dissatisfied with the amount they are putting aside, and;
Four in ten Europeans are saving less money for the future than they did before the pandemic.
Women save less than men
The survey finds evidence of a clear gender divide when it comes to saving money. Almost one in three (31%) of female respondents save nothing at all each month, while among male respondents the figure is 22%.
Q: On average, what percentage of your salary do you save each month? (split by genders)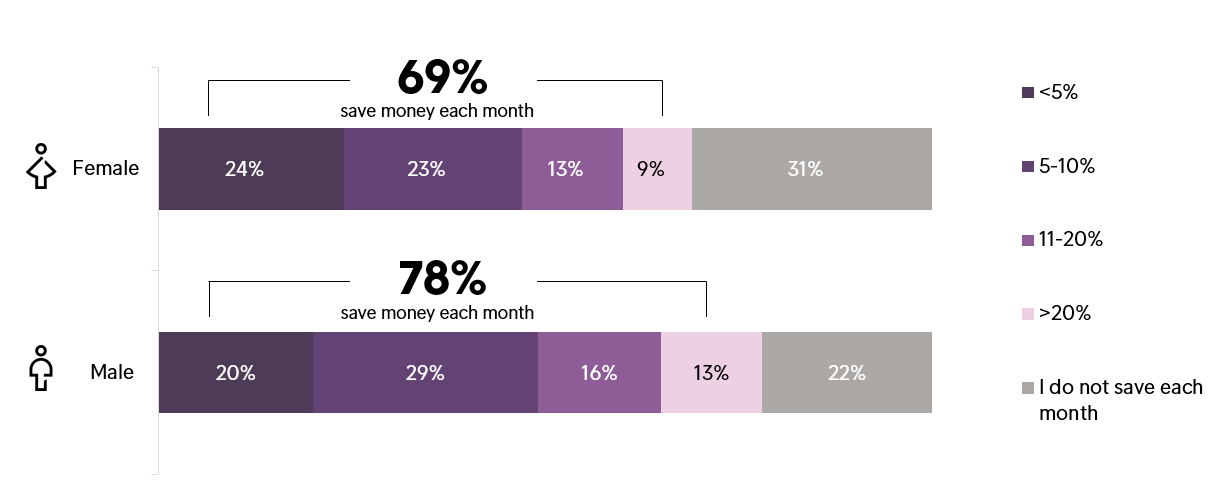 Since the pandemic, more women (40%) are also saving less for the future than men (39%), and overall, women are saving a smaller amount of their disposal income than men:
24% of women and 20% of men save less than 5% of their salary each month;
23% of women save between 5 and 10% of their monthly wage; for men the equivalent figure is 29%.
A further concern is that nearly half of women (46 percent) say they are not at all confident in their ability to save for retirement, compared with 34 percent of men.
A significant factor in these disparities is that women continue to be paid less than men. The European Parliament estimates that female workers in the EU earn about 15 percent less per hour than their male counterparts, and nearly 30% of women in the EU have part-time jobs. Women are also more likely to stop working and assume the responsibility of looking after children and older family members.
More Europeans dissatisfied with what they're saving
Saving money is vital for being able to cope with unexpected expenses, avoid debt and have financial freedom. However, Intrum's pulse survey shows that Covid-19 has also led to an increase in consumers' dissatisfaction over the amounts that they are able to save.
Nearly six in ten respondents (58%) were dissatisfied with what they saved each month; in last year's consumer report it was 52%, and:
Again, there was a gender disparity - 57% of men and 59% of women say they are dissatisfied with what they're saving;
62% of households with children would like to save more, compared with 54% of households without children.
The dissatisfaction of both these groups has increased since the previous consumer report last year, when the figures were 58% and 50%, respectively;
Among those whose employment status has been affected by the pandemic, 64% expressed dissatisfaction with their monthly saving routine, while for those whose jobs haven't been affected it was 53%.
Across Europe, it's Greek consumers who are the unhappiest with their savings situation. Some 80% of respondents want to save more than they are currently managing, but the Estonians, Portuguese, Poles and Finns are not far behind, and also well above the European average.
Q: I am dissatisfied with the amount I am able to save each month (agree, split by countries):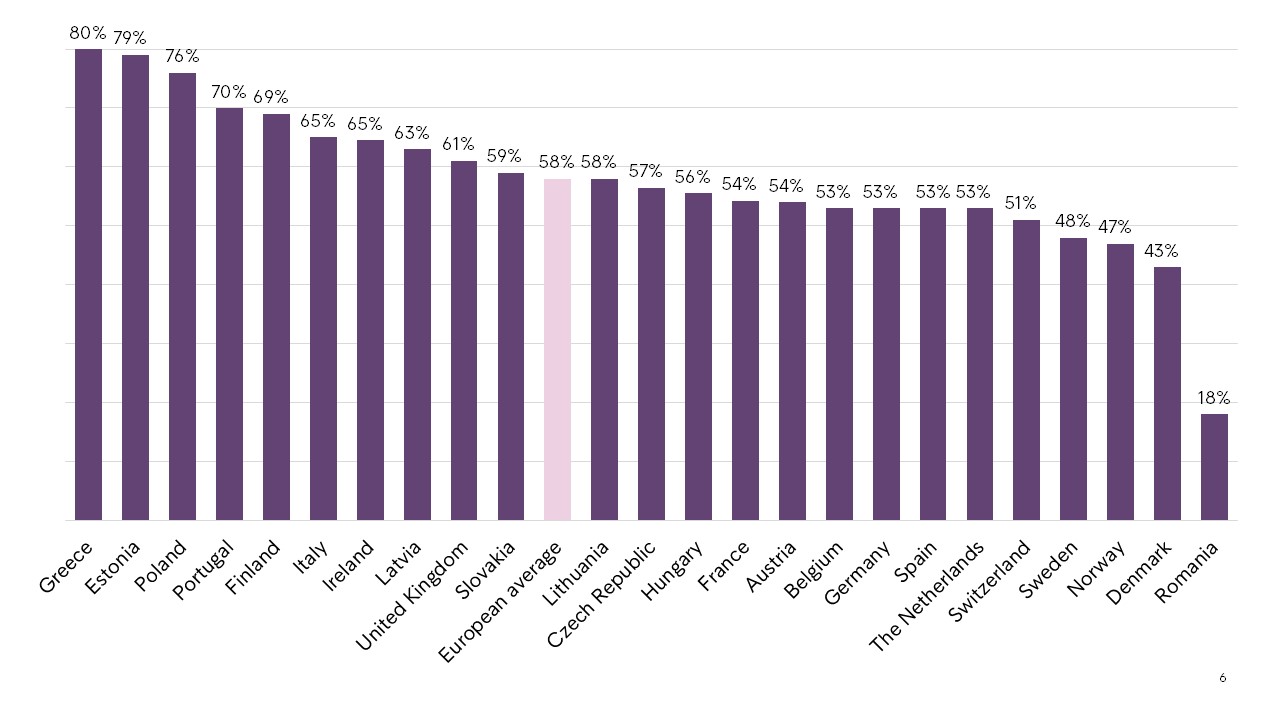 At the other end of the scale, Romania is a clear outlier at 18%. Why so? A study in 2019 by fintech company Revolut found that 47% of Romanians aged 18 to 38 save regularly, perhaps indicating a strong personal finance culture.
Saving less money for the future
Some of the main reasons for saving money are for future peace of mind: be it for a future project, a sudden need or to enjoy a comfortable retirement. But again, Covid-19 seems to have affected European consumers' ability to save in order to 'future proof' their finances.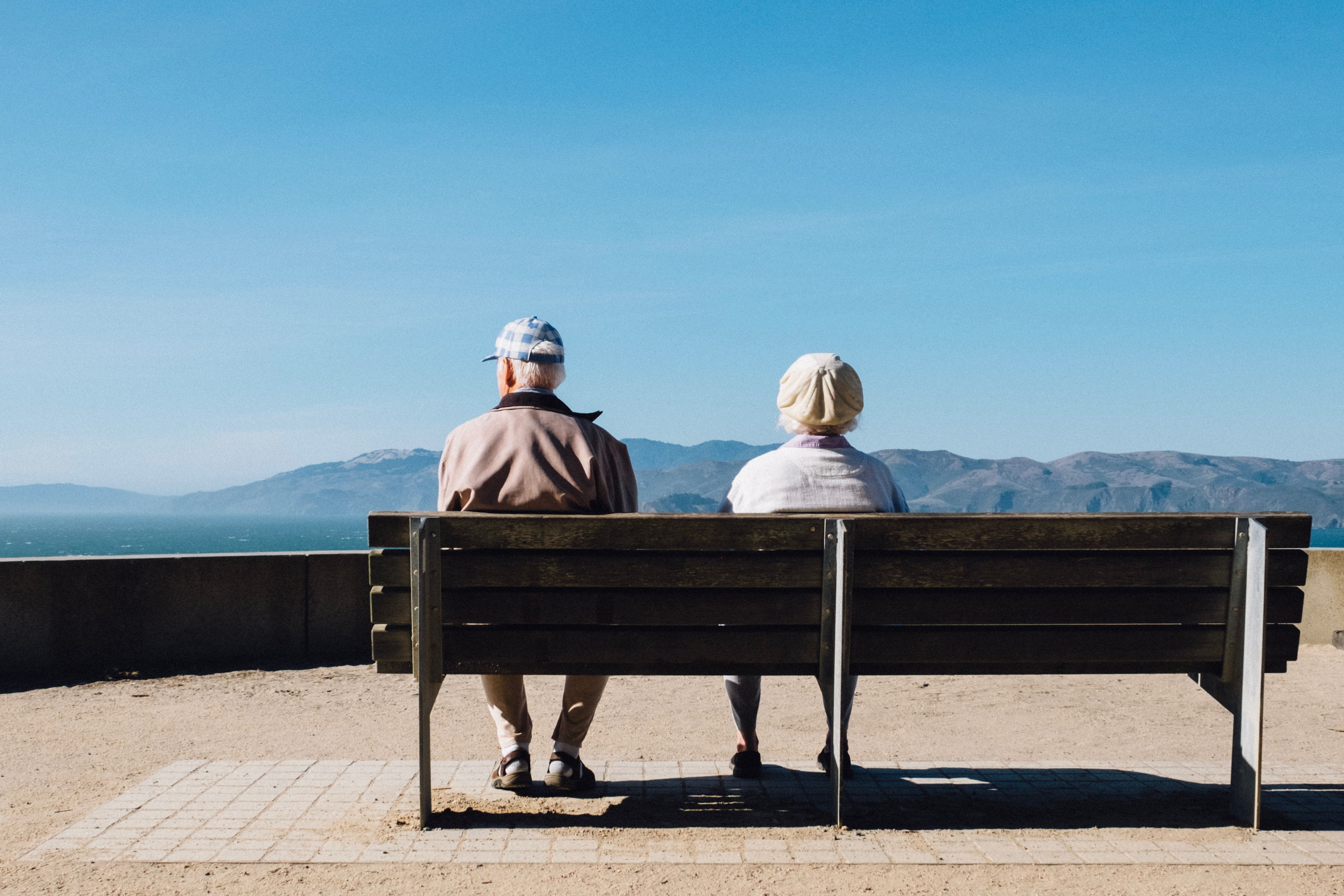 Almost four in ten (39%) say that they are saving less money for the future than they did before the pandemic began. When viewed by age group, all (except those who are above the age of 65) rank above the European average, with as many as 44% of 22 to 37 year-olds now saving less.
Q: Due to Covid-19, I am saving significantly less money for the future than I was before (agree, split by age):
Overall, 40% of survey respondents say that they're not at all confident that they will be able to afford a comfortable retirement, based on their ability to save for the long term. Almost half of the 45 to 54 years age group, those who'll be retiring in the near future, feel this way.
Intrum can help
"This pulse survey and Intrum's other consumer reports can be seen as a barometer of European consumer behaviour," says Anna Fall, Chief Brand & Communication Officer at Intrum.
"They point to a stronger need than ever for households to be equipped with the knowledge to manage their finances successfully. At Intrum we have a long history in assisting customers in navigating financial downturns and if you're struggling with debt, we can help."
About the report
The Covid-19 whitepaper is based on an external pulse survey conducted in May 2020, among close to 5,000 consumers in 24 European countries.