Financial facts
Including financial objectives, key figures, financial overview, definitions, restaded figures and new cost allocation.
2017 in brief
Consolidated net revenues for 2017 amounted to SEK 9,434 M (5,869). Pro forma, net sales amounted to SEK 12,219 M (10,503).

Operating earnings amounted to SEK 2,728 M (1,921). Pro forma, operating earnings amounted to SEK 3,489 M (3,055).

Pro forma operating earnings of SEK 3,489 M include non-recurring items of SEK –499 M (pro forma in the preceding year SEK –171 M), items affecting comparability of SEK 25 M (pro forma in the preceding year SEK –285 M) and revaluations of SEK 63 M (pro forma in the preceding year, 57). Operating earnings excluding non-recurring items, items affecting comparability and revaluations amounted to SEK 3,900 M (pro forma in the preceding year, 3,454).

Net earnings amounted to SEK 1,503 M (1,468) and earnings per share were SEK 14.62 (20.15).

Cash flow from operating activities amounted to SEK 4,535 M (3,304).

On a pro forma basis, the carrying amount of portfolio investments increased by 29 percent against 2016. Pro forma, the year's portfolio investments amounted to SEK 7,804 M (pro forma in the preceding year, 4,979). The return on portfolio investments excluding non-recurring items was 16 percent (pro forma in the preceding year, 16 percent).

The year's net revenues for the Credit Management service line increased on a pro forma basis by 16 percent compared with the preceding year, with a service line margin excluding non-recurring items of 28 percent (pro forma in the preceding year, 27 percent).

Intrum was established as the market leader in Europe through the merger with Lindorff, with a very competitive scale and reach on 24 markets. The merger has been successfully implemented in the year, including a refinancing of the new Group on very good terms, divestment of subsidiaries as required by the EU commission at an attractive valuation and launch of a new trademark and corporate identity. High pace and good quality of the integration work to realize the significant cost synergies made possible through the merger.

Intrum entered three new markets in the year through acquisitions – the United Kingdom, Romaina and Greece. Furthermore, a market leading position was achieved in Italy through a large complementary acquisition.

Continued good market conditions with a considerable supply of investment portfolios and opportunities for acquisitions in CMS.

The Board of Directors proposes a dividend of SEK 9.50 (9.00) per share, corresponding to a total of SEK 1,250 M (651).
Financial Objectives
Business goal
As the undisputed market leader, our purpose is to lead the way towards a sound economy. Our mission is to help companies prosper by caring for their customers, in a considerate manner, to meet their commitments and pay off their debts at an individual pace. Our vision is to be trusted and respected by everyone who provide or receive credit.
Financial goals
As of December 2017 we have defined and set four financial targets for Intrum to better reflect the Group's current composition and our expected future development based on our operational targets and strategies:
Financial targets.pdf
Dividend policy
Intrum's dividend policy is that shareholders should, over time, obtain a dividend or equivalent that averages at least half of the net earnings for the year after tax. Decisions relating to dividend proposals will take into account the Company's future financial development, capital requirements and status in other regards. For 2017 the Board has proposed a dividend of SEK 9.50 per share (SEK 9.00 per share), which is equivalent to approximately 65 percent of net earnings.
Key figures
Financial overview
Definitions
Average number of employees
Average number of employees during the year, recalculated to full-time positions
Beta
Measure of the share price's fluctuation in relation to the market as a whole, in the form of the OMX Stockholm Index, over the course of the year. Changes that precisely follow the index produce a beta of 1.0. A figure below 1.0 means that the changes in the share price have been smaller than those in the index.
Dilution
Theoretical impact of outstanding employee stock options on the number of shares and shareholders' equity.
Dividend payout
Dividend as a percentage of net earnings for the year.
Earnings per share
Net earnings for the year attributable to the Parent Company's shareholders divided by the average number of shares during the year.
Net debt
Interest-bearing liabilities and pension provisions less liquid funds and interest-bearing receivables.
Net debt in relation to operating earnings before depreciation and amortization
Net debt divided by the operating result before depreciation of tangible assets as well as amotization of Purchased debt.
Operating cash flow per share
Cash flow from operating activities divided by the average number of shares during the year.
Operating earnings
Earnings before net financial items and income tax.
Operating margin
Operating earnings as a percentage of revenues.
Organic growth
Increase of net revenues in the continuous business, excluding any impact of mergers and aquisitions, revaluations of Purchased Debt and chenges in currency exchange rates. 
P/E Price/earnings ratio
Year-end share price divided by earnings per share before dilution.
P/S Price/sales ratio
Year-end share price divided by sales per share.
Return on Purchased debt
The service line earnings divided by the average value of Purchades Debt. 
Revaluations
Operating revenue derived from the increase or decrease in the carrying value of a Purchased Debt portfolio that is related to changes during the period in extimates of future cash flows.  
Revenues
Variable collection commissions, fixed collection fees, debtor fees, guarantee commissions, subscription revenue and income from purchased debt operations.
Yield
Dividend per share divided by the year-end share price.
Restated figures 
Here you can download our restated figures from a new regional organisation.
Restated figures from 2018.10.12 (ENG)
Restated figures from 2012-2013 (Eng)
Restated figures from 2012-2013 (Swe)
Restated figures 2009-2010 (ENG)
New cost allocation
Historical quarterly figures for 2011 and 2010 in which the operating results for Credit Management and Financial Services have been recalculated in accordance with the new principle. Published 2012.03.27.
Financial and other information related
In connection with its announced combination with Lindorff, Intrum Justitia has made available certain financial and other information concerning Intrum Justitia, Lindorff and the combined group. Published 2017.06.12
Investor report published 2017.06.12
Historic pro forma financials for Intrum Justitia and Lindorff
In order to provide further information on the combination of Intrum Justitia and Lindorff,  historic proforma financial development for the combined unit is available here. Published 2017.07.14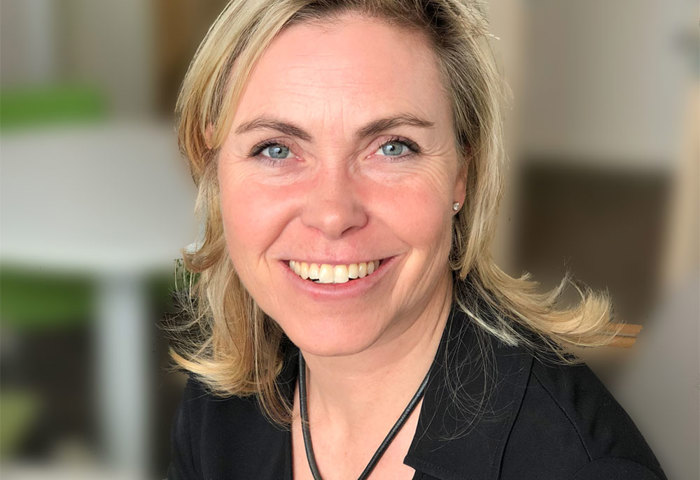 Investor Relations contact
Louise Bergström
Head of Investor Relations
+46 8 546 103 42
ir@intrum.com