European Payment Report 2020
The European Payment Report 2020 outline how late payments impact business outlook among 10,000 companies in 29 European countries. This year's results show shaken European economies and business operations that are brought to a halt in many sectors.
2020 will be remembered for the impact of the Covid-19 pandemic, and Europe's businesses will likely feel the impact for many years. While maintaining a healthy cash flow is top of the agenda for European businesses, as it enables the companies' ability to meet financial obligations, pay staff and fund future growth.  The widespread shutdown of Europe's economies from March has put that lifeline under threat.
We have conducted a survey of 9,980 companies across 29 European countries to in order to understand their payment behaviour, the financial health of their company and the economic outlook in their country of operation.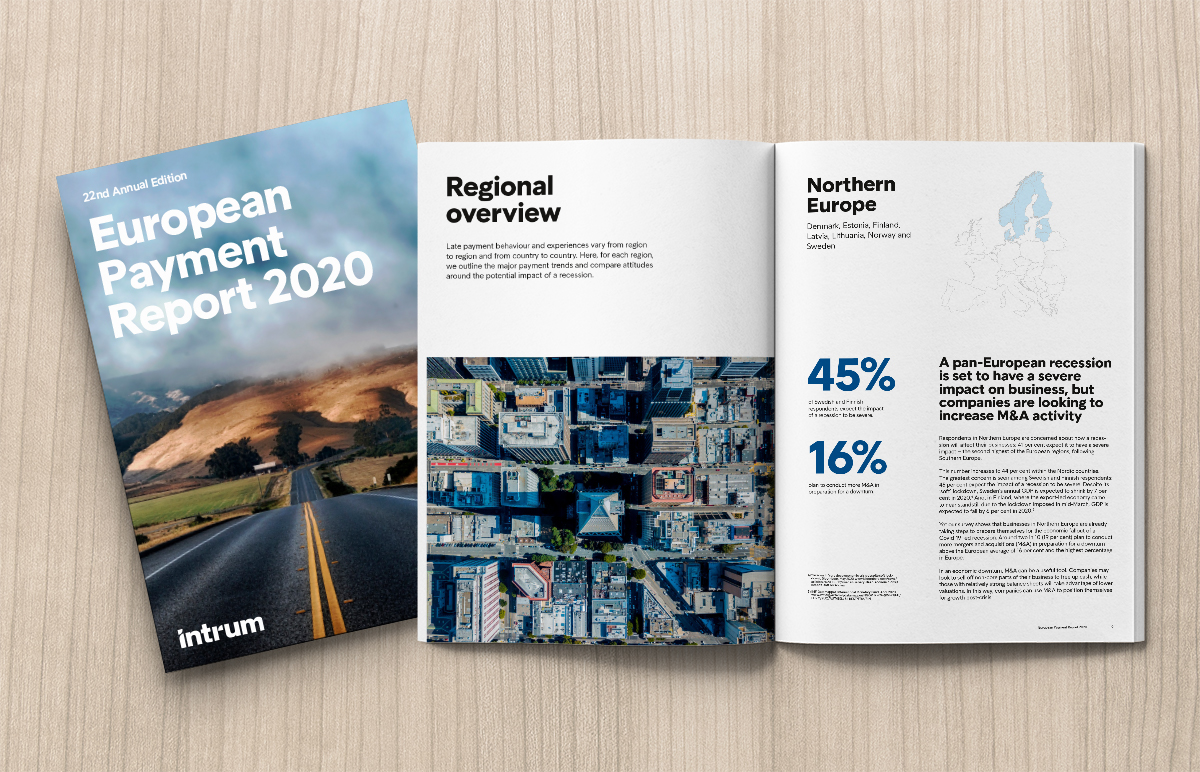 Key findings:
European businesses are preparing for a historic recession.
A widening payment gap threatens business growth. 
Real estate and construction sector hit hardest by late payments.

About the survey:
The report is based on a survey that was conducted simultaneously in 29 European countries between 14th February and 14th May 2020. A total of 9,980 companies across 11 industries in Europe participated in the research.